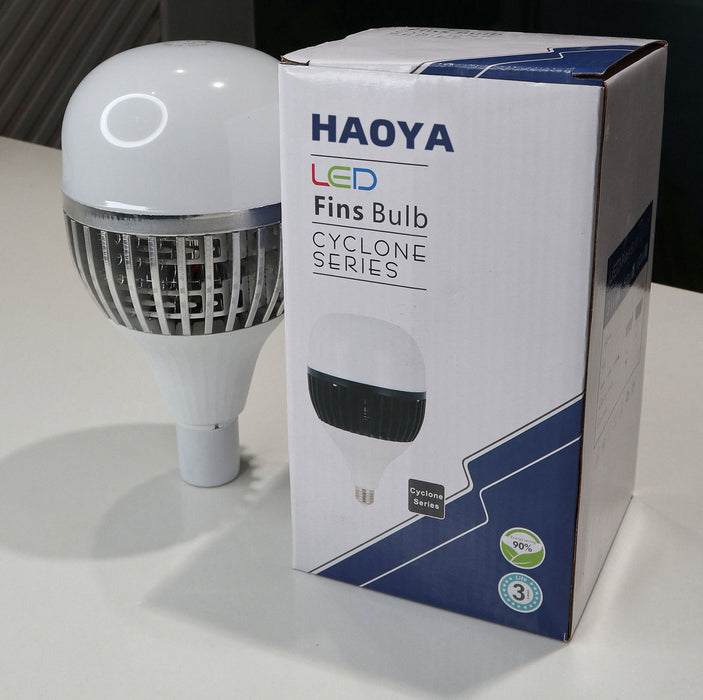 HAOYA 22W=200W 5000K LED Bulbs 3000lm Daylight lamp A21 LED Bulbs, E26 Medium Screw Base Cool White Lighting, Desk Lamp Non-Dimmable Home Lighting ETL
Sold out
Original price
$18.00
-
Original price
$18.00
💡Save up to 88% on your energy bill:Replace a 200W equivalent incandescent by only 22W, which means you can save up to 88% ($240) in energy savings compared to a 200W equivalent light
bulb.Long Lasting - 25,000 hours or over 20 years. (3 hours per day).No more light bulb changes.
💡Super Bright: This 22W LED Bulbs can produce up to 3000 lumens output, means an incredible 136 lumen/watt, very bright and energy saving. With a wider 270-degree beam angle provides an allround
light distribution, can illuminate a larger place even the darker corners!if you're looking to energize your space and bring out true to tone colors, try these!
💡Wide Application: Turns on instantly, no warm up time, 120V, 270 degree beam angle, perfectly and widely used in the home indoor lighting, hotel, meeting room, offices, hospital, schools, factories and
more, depend on your personal preference.(We use 5000k daylight for most our general )
💡Ceramic LEDs vs. Aluminum LEDs:Compared with other light bulbs (all competitors use aluminum LEDs), ceramic dissipates heat more efficiently than aluminum because it is non-conducive. This
allows our LED chips to be mounted directly to ceramic; making each chip free of fans, housing, adhesive, and PC boards. Ceramic modules have fewer parts than conventional LEDs, and therefore
conduct less heat and generate more savings.
💡Health Light: No lead or mercury, No UV or IR, No flicker and No buzzing. 5000K Cool light without harsh glares help to reduce eye strain, increase visual range, and protect the eyesight. CRI80+ brings
true color temperature experience. Everything is just pleasant on your eyes!